2017 ART Formosa 國際藝術博覽
雕塑藝術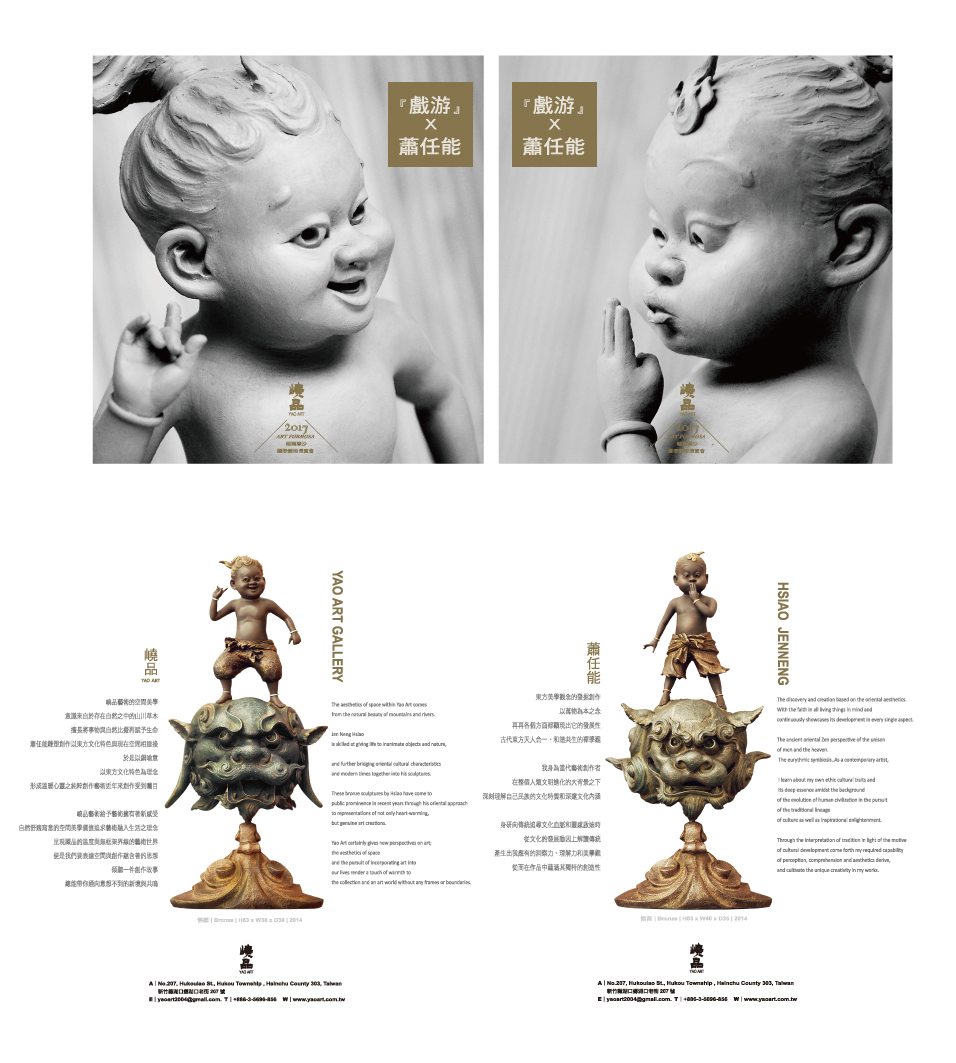 2017 ART Formosa 國際藝術博覽
展覽時間:2017/06/30 11:00~2017/07/02 19:00
活動地點:松山文創園區x誠品行旅
嶢品展位:***Room 1005***
Yao Art 嶢品藝術
參展藝術家 : 雕塑藝術 蕭老師
Participating Artists : HSIAO,Jen-Neng
東方美學觀念發掘創作
以萬物為本之念
再各個方面都顯現出它的發展性
古代東方天人合一 和諧共生的禪學觀
我身為當代藝術創作者
在整個人類文明進化的大背景之下
深刻理解自己民族的文化特質和深邃文化內涵
身研向傳統追尋文化血脈和靈感啟迪時
從文化的發展動因上解讀傳統
產生出我應有的洞察力 理解力和美學觀
從而在作品中蘊涵其獨特的創造性
 
 
The discovery and creation based on the oriental aesthetics. With the faith in all living things in mind and  continuously showcases its development in every single aspect.
 
The ancient oriental Zen perspective of the unison of men and the heaven. The eurythmic symbiosis..
 
As a contemporary artist, I learn about my own ethic cultural traits and its deep essence amidst the background of the evolution of human civilization in the pursuit of the traditional lineage of culture as well as inspirational enlightenment. Through the interpretation of tradition in light of the motive of cultural development come forth my required capability of perception, comprehension and aesthetics derive, and cultivate the unique creativity in my works.